Recruitment
How to become a Distributor of CCO Brand Nail Gel

Are you ready to venture into the exciting world of nail gel distribution? Look no further than CCO brand, widely-renowned for its outstanding quality and eye-catching designs. As one of the premier manufacturers in this field, we seek dedicated individuals or companies willing to join our network of distributors and enjoy an enriching partnership that promises rich profits.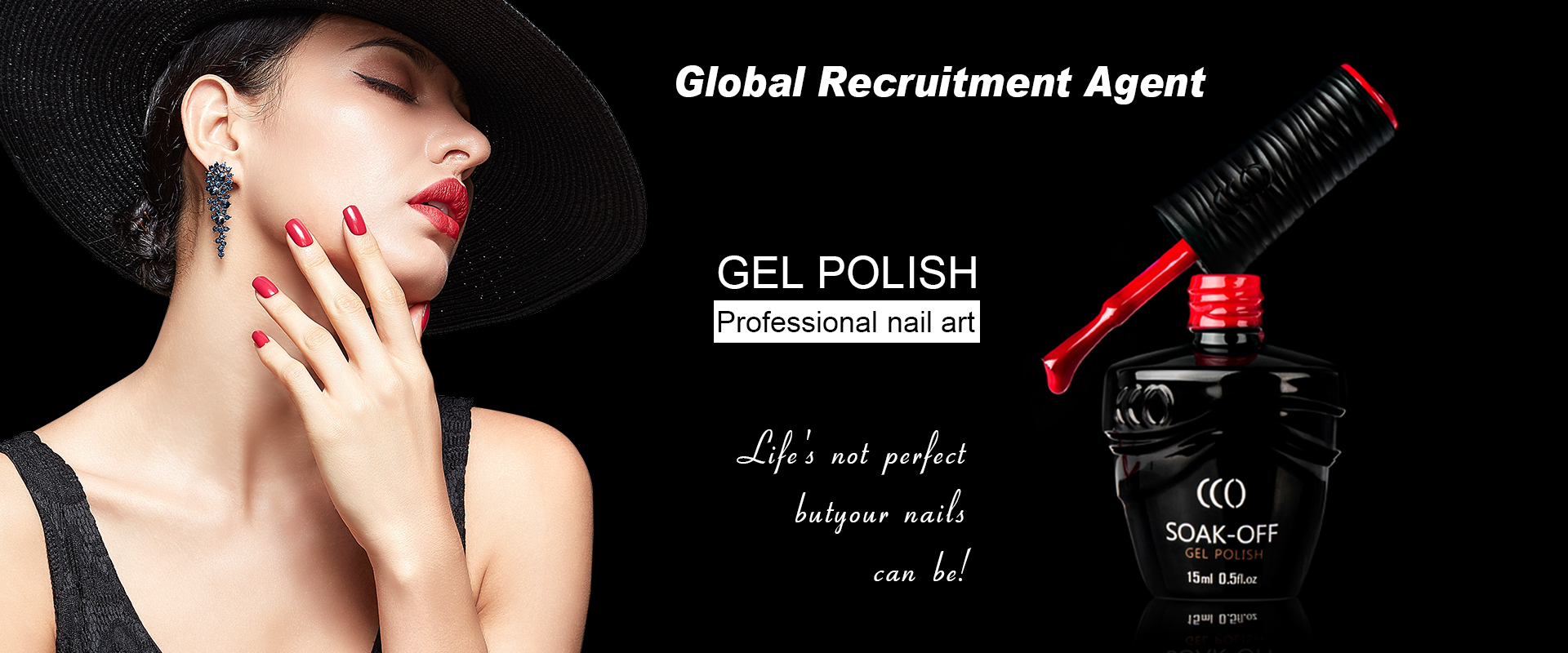 Why Choose CCO Brand?
Unmatched Quality
CCO brand nail gels are meticulously crafted using premium ingredients, ensuring superior performance and long-lasting results. Our commitment to quality has earned us a loyal customer base worldwide.
Extensive Product Range
With a wide selection of stunning colors, captivating finishes, and innovative formulas, CCO offers a diverse range of nail gels that cater to the ever-evolving demands of the market. Stay ahead of trends and provide your customers with the latest and most sought-after products.
Competitive Pricing and Profit Margins
We understand the importance of profitability in your business. With our competitive pricing and attractive profit margins, you can maximize your earnings and build a thriving business.
Marketing and Promotional Support
We provide comprehensive marketing and promotional support to our valued distributors. Benefit from our strategic marketing campaigns, eye-catching point-of-sale materials, and digital marketing initiatives that will drive customer demand and boost your sales.
Exclusive Territories
As a distributor, you will have the opportunity to secure exclusive territories, giving you the advantage of targeting and servicing a dedicated customer base without competition from fellow distributors.
Training and Technical Support
Our dedicated team of experts will provide you with comprehensive training on product knowledge, application techniques, and sales strategies. Additionally, we offer ongoing technical support to ensure that you can confidently address any customer inquiries or concerns.
Strong Brand Reputation
CCO brand is widely recognized and trusted in the nail industry. Benefit from the credibility and reputation of our brand, which will facilitate your sales efforts and open doors to new business opportunities.
Join the CCO brand distribution network and embark on a lucrative venture in the nail gel industry. As a distributor, you will not only earn fat profits but also become a part of a growing global brand that stands for quality, innovation, and success.
If you are an ambitious entrepreneur, beauty enthusiast, or salon owner looking to diversify your business and increase your revenue streams, seize this opportunity to become a distributor of CCO brand nail gels. Contact us today to discuss how you can secure your exclusive distribution rights and embark on a profitable journey with CCO brand. Don't miss out on the chance to make your mark in the beauty industry while earning fat profits along the way.